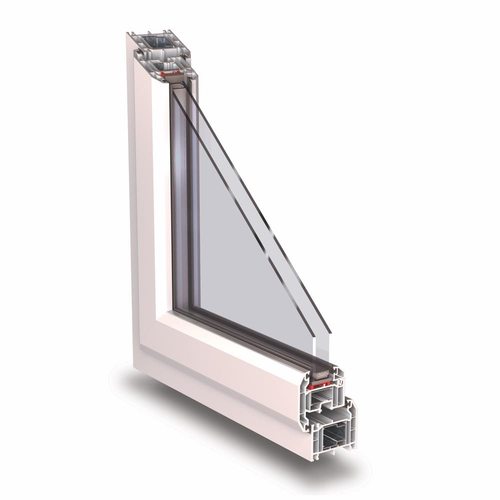 KÖMMERLING C70 Casement Window
Our C70 system provides impressive design, security and performance in uPVC windows and doors. The latest system generation of KÖMMERLING C70 sets unique standards of performance in a uPVC window. It incorporates comprehensive expertise alongside decades of research and development work. This revolutionary window system reflects our commitment to offering the best products for our customers.
---
C70 Casement Window
Our C70 chamfered open out casement is a 5-chambered modern system, that's extruded using our lead-free PVCu Greenline compound. This system benefits from the cleaner lines of a modern chamfered suite of profiles for the design conscious.
The system is highly regarded as one of the easiest to fabricate and install.
C70 is packed with innovative product features
Features & Benefits
Complete integration with our door and tilt and turn systems
70mm frame depth with 3 frame sizes available
5 chambered profile for higher insulation & strength
4 Reinforcing options - steel, aluminium, werbar, insulated steel
Meets European and UK standards
Wide range of colours to suit every taste
U value ratings from 1.2W/m2K for double glaze to 0.8 W/m2K for triple glaze
High impact, colourfast and lead-free profiles - making it better for the environment
28-44mm glazing options in a range of bead designs
Accepts a wide range of hardware products
Downloads
KÖMMERLING 70 – Detailed Product Brochure.
Download