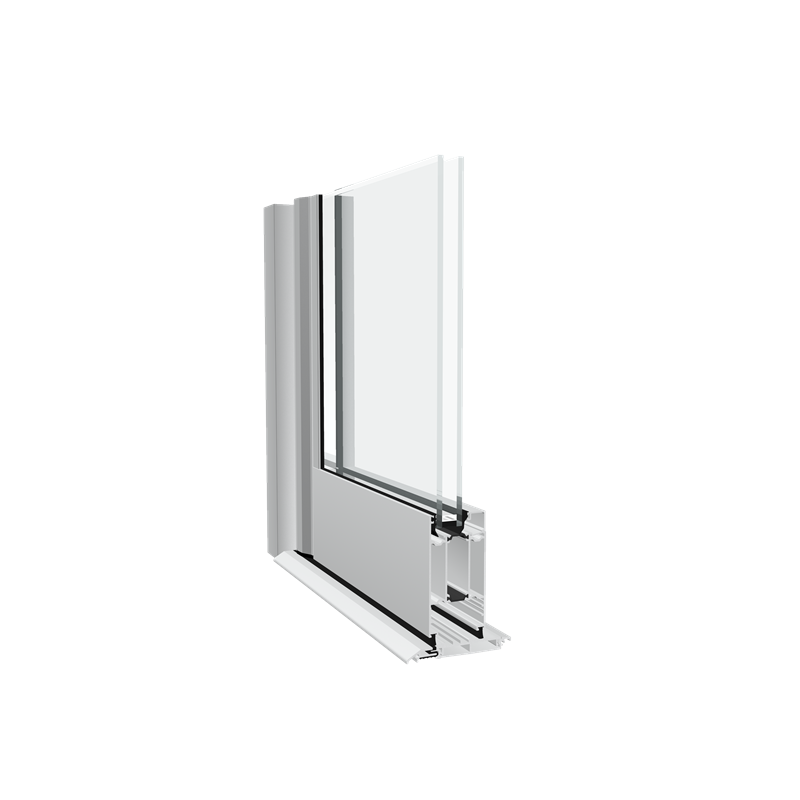 SAPA Stormframe STII
Since its launch, the Stormframe STII door has been recognised as an exceptional product in terms of performance and fabrication. Stormframe STII offers the best option for you and your customers, providing an ideal door suitable for a wide range of commercial applications.
The STII is a low uValue commercial entrance door that is suitable for installation in both new build or replacement projects in either a commercial or public building. The Stormframe STII is available as a single and double door arrangement and can be inserted into masonry surrounds or alternatively into its own screening systems or curtain walling.  The flexibility of this system means that it is also suited to other Sapa product ranges such as the Dualframe window and door system, Window Wall and Elegance 52 curtain walling.
Large Sizes
Door leaf glazing up to 44mm
Diversity of Applications
2010 Equality Act Compliant
Range of accessories designed to fit easily within frame and door profile
PAS24 and Secured by Design accredited
Diversity of Forms
Available with dual-colour options
Air permeability – 600 Pa
Wind resistance – 1200 Pa
Features & Benefits
High traffic door for commercial applications
Extensive range of functional options including the anti-finger trap safety stile
It is suitable with Dualframe Si system and Elegance 52 curtain walling
Available with over 400 Dual Colour options
High impact, colourfast and lead-free, ensuring it is better for the environment
Large selection of high security hardware to choose from