Neville Group €20m Hotel at Curracloe EXCLUSIVELY using Kömmerling and SAPA!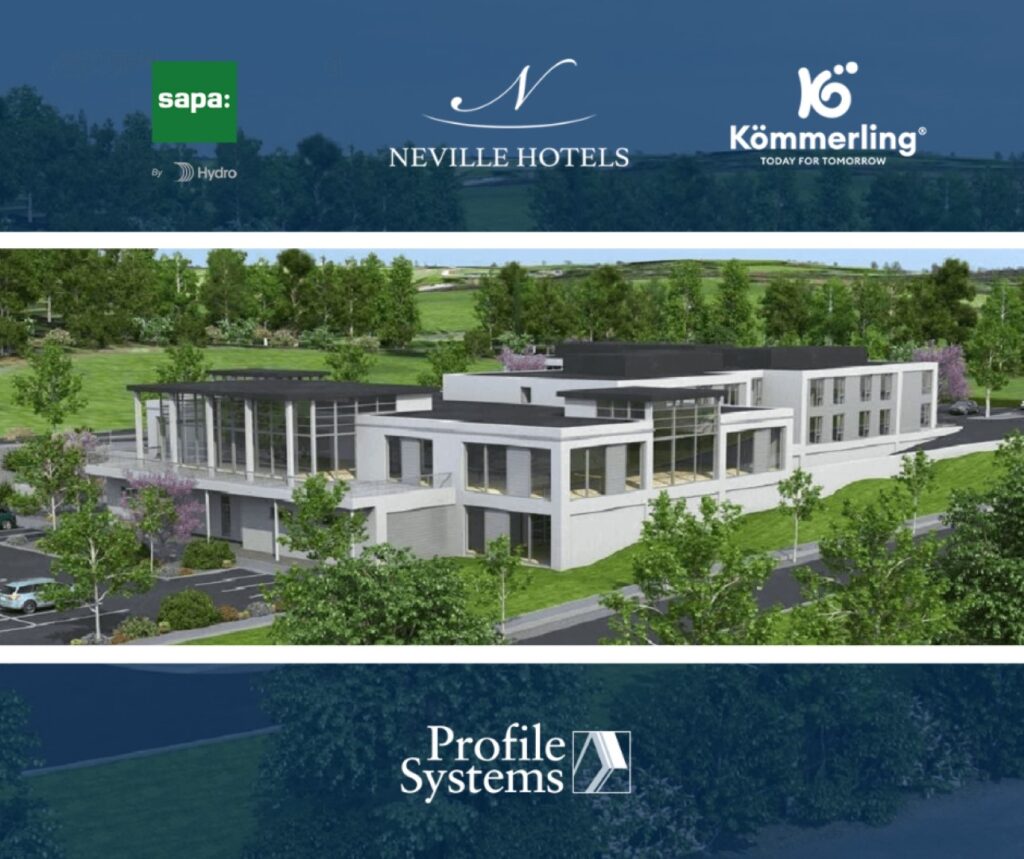 The Neville Hotel Group has commenced work on an exciting new €20m project consisting of a hotel, self-catering accommodation and golf club resort located at Kilmacoe just outside the village of Curracloe. The development is set on a 185-acre site overlooking the award-winning Curracloe Beach. Phase 1 of the deluxe hotel will incorporate 60 bedrooms and suites, a bar, a restaurant and leisure facilities, including a leisure centre with a pool, a spa and an 18-hole championship golf course.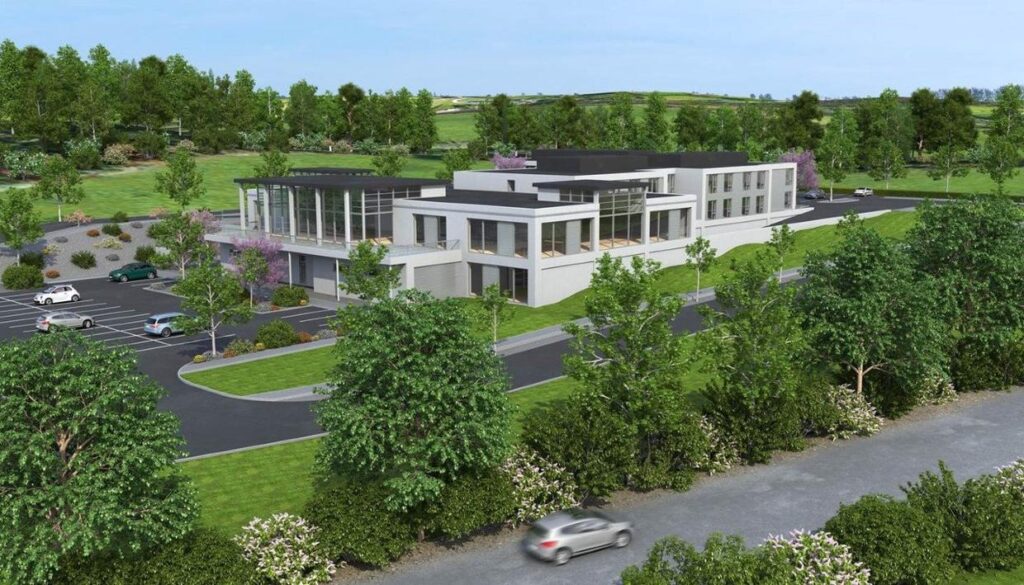 We are thrilled to announce that our uPVC and aluminium window and doors systems have been chosen by the Neville Hotel Group for this spectacular project. As the exclusive distributor for the Kömmerling and SAPA world-class window and door systems, we are a proud business partner of these sustainable, innovative and superior brands. A key factor in securing the project.
Paul McCarthy, Director of Sales with Profile Systems, said: "We have a long-established relationship with the Neville Hotel Group, working closely together on numerous projects for over 20 years. This development will be the fifth hotel and third golf course in the Irish family-owned Neville Hotel Group. Previous projects varied from high-end installation, retrofit and refurbishments of other hotels within the group, including The Royal Marine Hotel in Dun Laoghaire, The River Court Hotel in Kilkenny and The Tower Hotel in Waterford. It is great to see another impressive project being added to their ever-growing portfolio, especially as Wexford is the home county of the Neville family".
Planning permission was first sought for the project 25 years ago, and a 10-year permission was granted by An Bord Pleanála in 2015. Phase 1 of the new hotel, costing €12 million, is anticipated to open in late 2023. Phase 2 is due for construction in 2024, which includes 22-holiday lodges nestled amongst the 18 hole golf course costing a further €8 million. The continued investment by The Neville Hotel Group will create employment in the local area during the construction period and beyond. This is a great news story for all involved.
We are proud to be the exclusive distributor of the Kömmerling & SAPA brands, for more information contact our sales office on (045) 980 000.