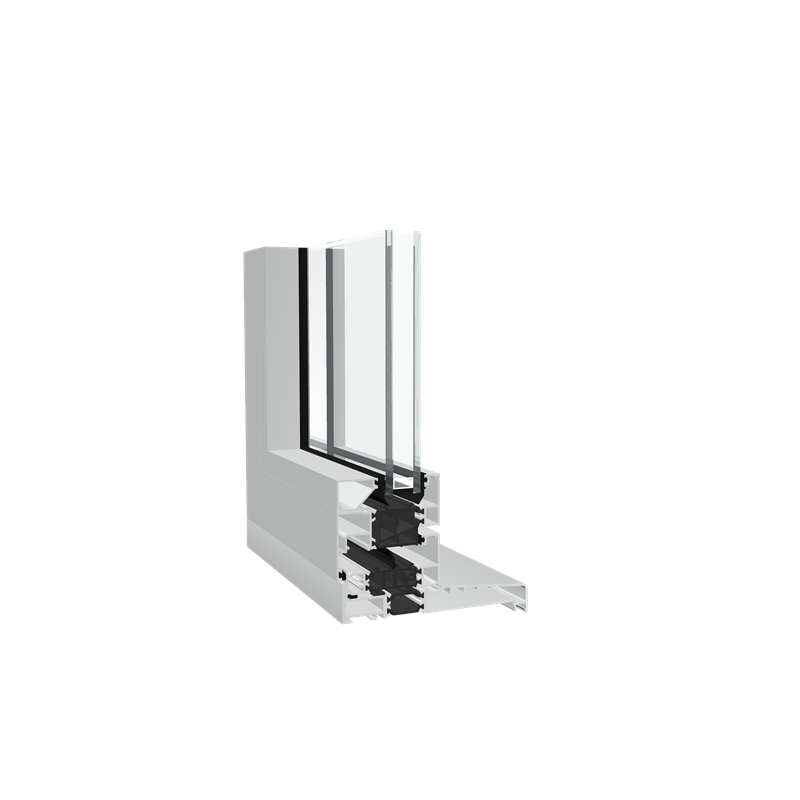 SAPA DF 75 Si Aluminium Tilt Before Turn Windows
The DF 75 Si aluminium tilt-before-turn window is the next product in SAPA's latest generation of aluminium window and façade products. Just like the casement version, the tilt before turn window utilises advanced polyamide thermal break technology, as the DF 75mm Si aluminium double glazed window system provides high thermal performance without the need to resort to complex and costly sealed unit specifications.
Aluminium tilt-before-turn windows are an ideal solution for high rise or commercial applications, combining ventilation with easy cleaning facilities and large span openings. DF 75 Si TBT windows have a unique operating action that minimises the risk of damage to the product or injury to the operator. The handle is key operated and the key must be inserted in order to access the turn mode.
Once the window is closed, it automatically defaults to the tilt only mode. Hinges are concealed within the frame, which removes colour matching issues and prevents a clash with plaster lines. Flush vents and flat profiles combine to create a simple and streamlined appearance. Combined with the option of having different finishes inside and out, the Si suite will give you endless choices.
Large Sizes
24mm, 28mm and 32mm as standard
Glazing thickness up to 47mm
Diversity of Applications
Tilt-before-Turn and fixed lights available including frame couplers and curtain wall interface
Key-operated handle, with turn mode only with key inserted, minimises risk of user-injury and product damage
Diversity of Forms
Dual-colour finish available allowing for flexibility in internal and external design
Concealed hinges within the frame removing colour matching issues
88mm sightlines maximises viewing area and incoming natural light
High Performance
Thermal performance – A+ BFRC(UK) rating
Features & Benefits
The SI window suite can achieve an "A+" Window Energy Rating and where specified 'U' Values down to 0.9 W/m2K.
Aluminium does not rust, rot or tear and the shape does not deform.
Aluminium is a green product. It can be recycled infinitely without quality loss.
Over 400 powder coated paint colours.
Secured by Design compliant.